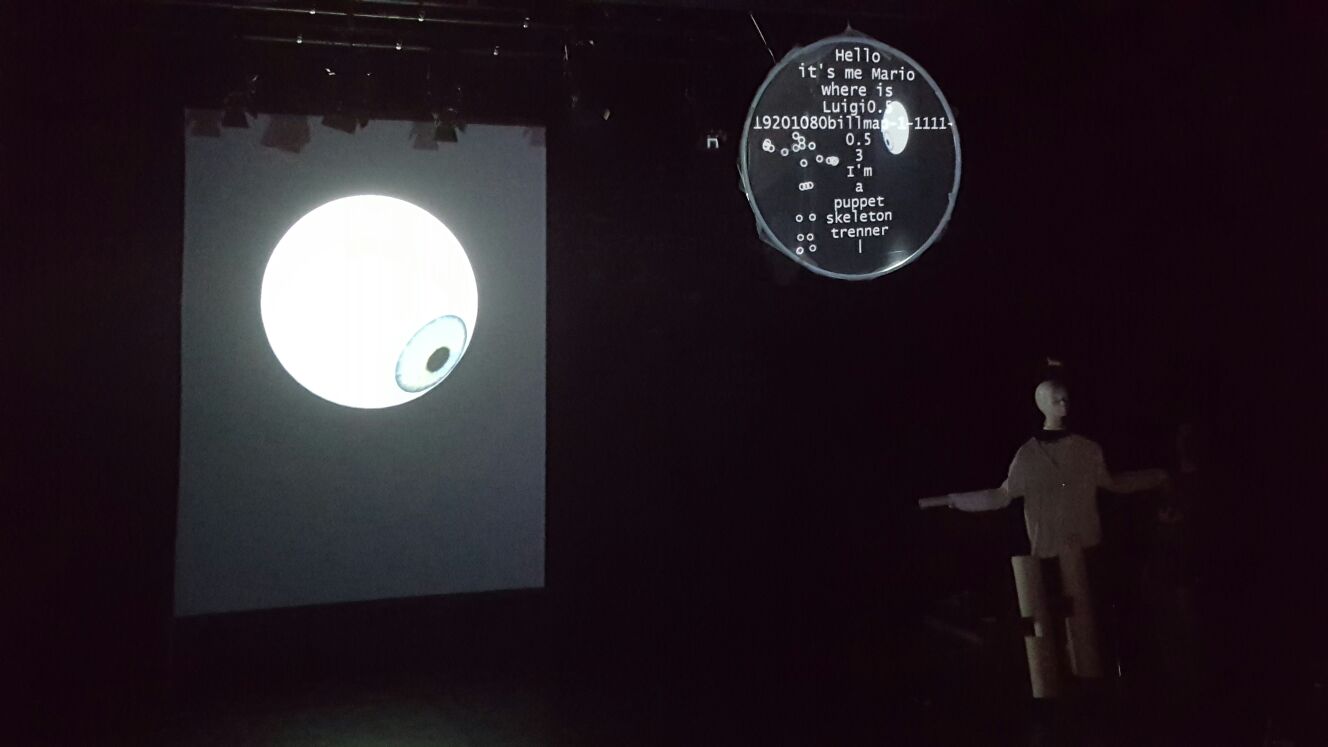 Mit dieser Woche haben wir angefangen ein kleines Theaterstück, eine Geschichte, zu entwickeln und mit ihr zu experimentieren. Soviel werden wir euch noch nicht verraten, außer dass wir interessanterweise  auch selber in der Puppe eine art Deus ex machina wieder entdeckt haben. 
"Die Einführung eines Objektes zwischen dem Zuschauer und dem Schauspieler ermöglicht eine andere und tiefere Bedeutung als die, die der Schauspieler selbst anbieten kann. Die Verwendung des Objektes befreit den Schauspieler von den Hindernissen, entweder den physischen (Gravitation oder körperliche Beschränkung) oder den konzeptuellen (Unabhängigkeit von Realität und unmittelbarer Kontrolle). Die Puppe stellt eine entwickelte Form des Aufführungsobjekts dar, das in Bewegung ist. In einer der bekanntesten Niederschriften über das Puppenspiel hat Kleist im Jahr 1810 bemerkt, dass der Erzähler am meisten suggestiv in solchen Formen ist, die entweder kein oder ein unendliches Bewusstsein haben, also wie Puppe und Gott. Weil sich der Mensch vor Gott fürchtet, ist seine Faszination für die Puppe viel mehr ausgeprägt".
Westecott, Emma, "The Player Character as Performing Object". Breaking New Ground: Innovation in Games, Play, Practice and Theory – Proceedings of DiGRA 2009, 2009.