In August 2022 BADABOOMBERLIN will be on the stage of Ville Vau in H.C Andersen House.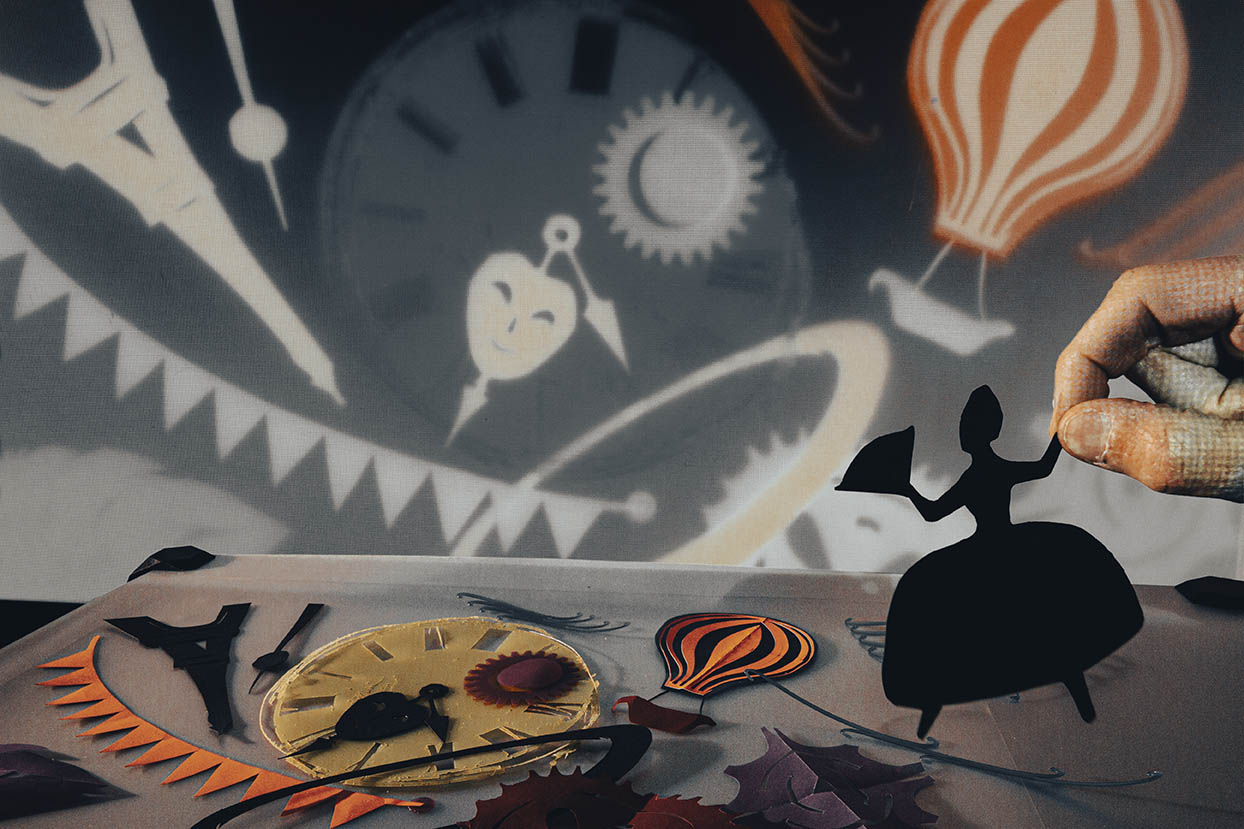 From the press release:
Magic and machines, paper and pixels. Come and experience a magical and hilarious performance where papercuts are animated and stories are told.
The Berlin artist duo BADABOOMBERLIN has teamed up for the first time with H.C. Andersens Hus – Ville Vau to create a new and playful performance that brings H.C. to life. Andersen's fascination with the modern technology of the time – the railway and the telegraph line between Europe and America. The performance revolves around the enthusiasm for technology found in the fairy tales, but also explores the fear and anxiety of technological development. Is technology good or bad? Does it bring us closer together or further apart? These are questions H.C. Andersen asked himself – questions we are still trying to find answers to 200 years later.
Do you want to help create content for the performance? Then sign up for the Paper and Pixel workshop, which will take place just before the performance. Read more about the workshop at the event Paper and Pixel – Workshop and Performance.