The two short clips created in the workshops in schools in Dessau have been implemented into the official app of the Bauhaus Dessau in the section " Programs".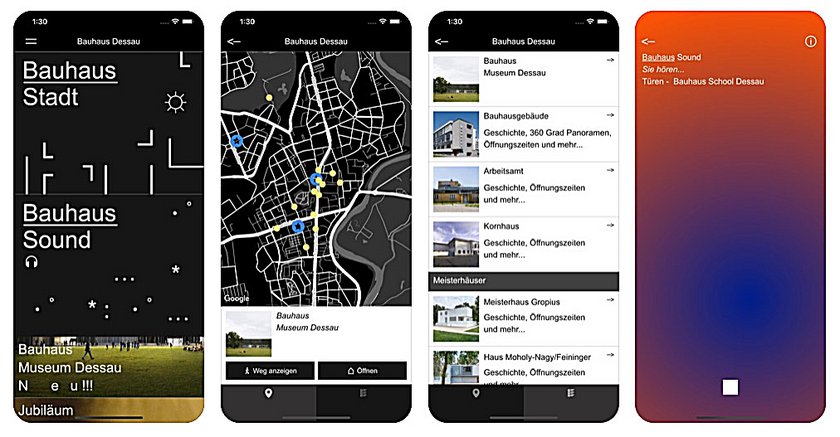 From the Bauhaus Webpage:
"Discover the Bauhaus Dessau with new media possibilities
The app developed by MicroMovie Media GmbH leads with an interactive map to the original Bauhaus Buildings such as the master houses, the Bauhaus Building or the employment office of Walter Gropius. The new Bauhaus Museum of the Bauhaus Dessau Foundation is also represented with current service information, events and site plans.Places in the Bauhaus Building that are otherwise only accessible as part of guided tours can also be experienced via the app: 360-degree panoramas show the auditorium with stage, the refectory, Walter Gropius' former director's room, a historic student room and the roof terrace of the studio building in which the students were housed.